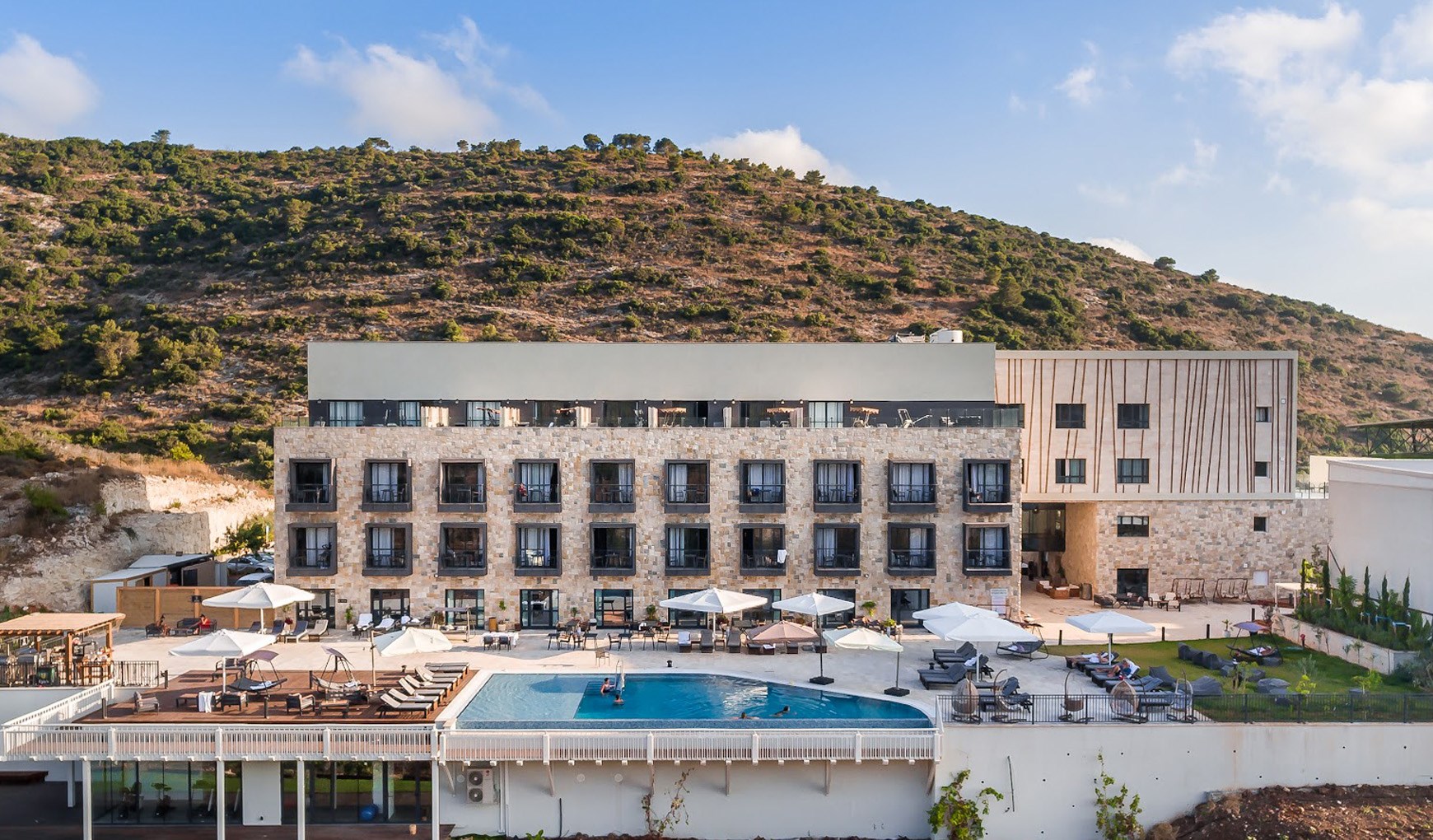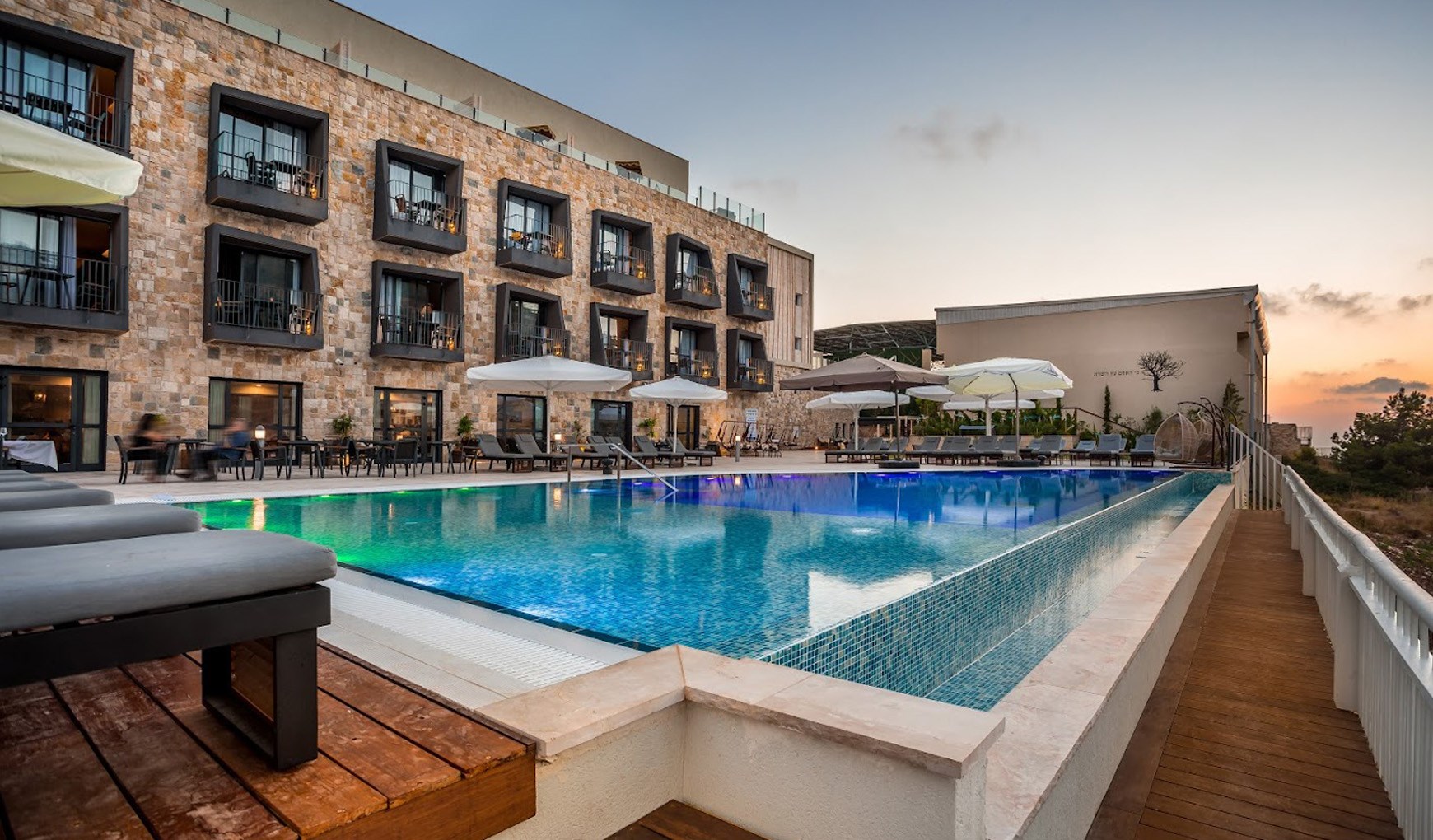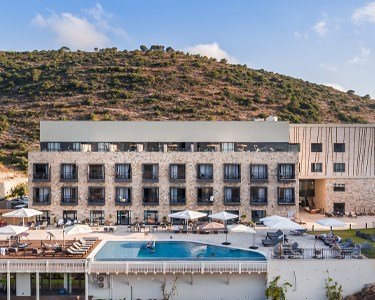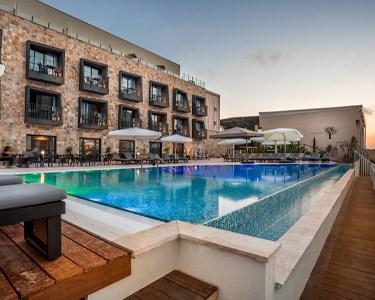 Kedem Hotel & Spa
A home for body and soul located between the eastern slopes of the Carmel Forest and the Mediterranean Sea, is a personalized, intimate and inspiring facility whose rare vision of combining the beauty of nature with man's vast creative abilities resulted in a hotel whose unique architectural design exists in complete harmony with the surrounding environment.
read more
read more
The luxurious hotel includes 61 warm and modern large guest rooms and suites, all designed with thought given to the smallest details, and built with the purpose of providing all its guests with a serene and calm environment along with a variety of attractions workshops, lectures, walking tours, musical evenings and gourmet cuisine accompanied by regional boutique wines. The hotel also offers meeting rooms, studios for various workshops and courses and a conference room that accommodates up to 70 participants. While at the hotel one can marvel at the vastness and grandeur of the surrounding vistas and experience an enjoyable and pampering stay. The guest rooms and suites are spread out on three floors and in the center is an eternity pool, a luxurious spa which includes a Turkish hammam, dry and wet saunas, treatment rooms and a singularly top-level beauty center. Located at the bottom slopes of the hotel are a secluded garden with sitting corners and a lovers' nest.
A short walk from the hotel is the Ein Kedem Fountain, the Munheim Park and Nahal Galim, and a short drive away brings you to the center of Tirat Carmel, the seaside and the city of Haifa.
We are delighted to offer our guests an experience of the highest level, both for those who desire to combine enjoyment with healthy living as well as those who simply would like to enjoy outstanding accommodations.
Bookings at the hotel are restricted to age 12 and above.
close
close
Fitness Club
Take advantage of our fitness club as the perfect way to begin the day with positive energies, or in order to clean your mind and relax at the day's end.


read more

You'll find a large variety of state of the art equipment suitable for a vast range of workouts in an intimate and sportive atmosphere.

close
Swimming Pool
Our infinity swimming pool looks out over the breathtaking view of the Carmel Mountains
Health Center
The Ein Kedem Spa is a center of serenity and tranquility, which gives each person a sense of pampering previously unknown to him or her.
Restaurant and Bar
At the Kedem Hotel you'll find a wide variety of delicious and healthy courses, all prepared with fresh produce from our

read more
Kedem Location
The Kedem Hotel is situated on the slopes of the Carmel Forest in a magical and quiet spot of the Carmel Mountains.